Our Doctors
Get special treatment by the most valuable professionals.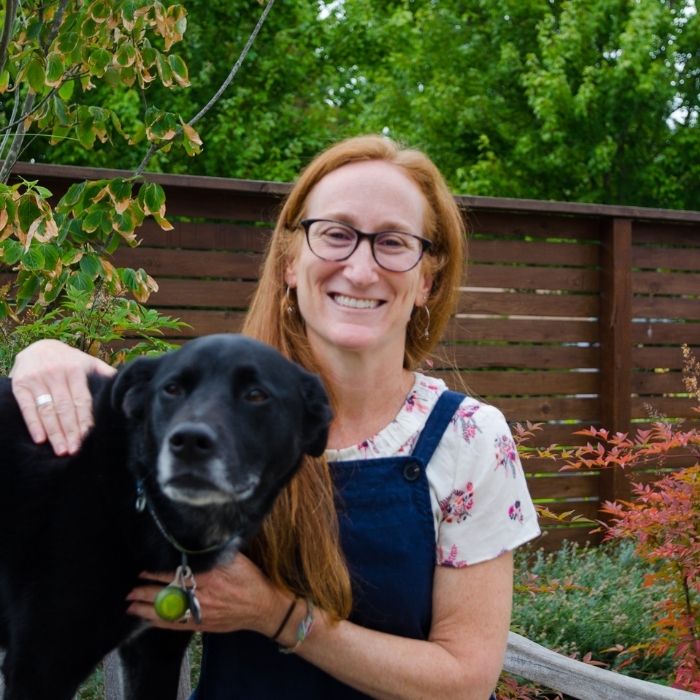 Kim Freeman
DVM, DACVIM (Oncology)
Dr. Freeman has been practicing oncology in the Portland area since 2003. Originally from Clarksville, TN, she graduated from the University of Pennsylvania with a Bachelors of Arts in History. She achieved her DVM from the University of Tennessee, Knoxville and did a one year rotating small animal medicine and surgery internship at the Atlantic Veterinary College in Prince Edward Island, Canada. Dr. Freeman completed her medical oncology residency at Gulf Coast Veterinary Specialists in Houston, TX and became ACVIM board-certified in oncology in 2003. She founded the Veterinary Cancer Referral Center in 2009 and merged this practice with Veterinary Surgery & Orthopedics to form Veterinary Cancer & Surgery Specialists in 2014.
Dr. Freeman's primary focus is on integrating the latest in cancer therapy with quality of life care. Kim takes great pride in educating her staff to provide excellent care to our patients. She and her husband, Brian, moved to Oregon to pursue their shared interests in the great outdoors. They spend much of their free time backpacking or skiing in the mountains, surfing at the coast, and cooking amazing meals to share with friends. Kim and Brian share their home with Raven (the most snuggly athletic dog ever) and Rafa (the charming and handsome tuxedo cat).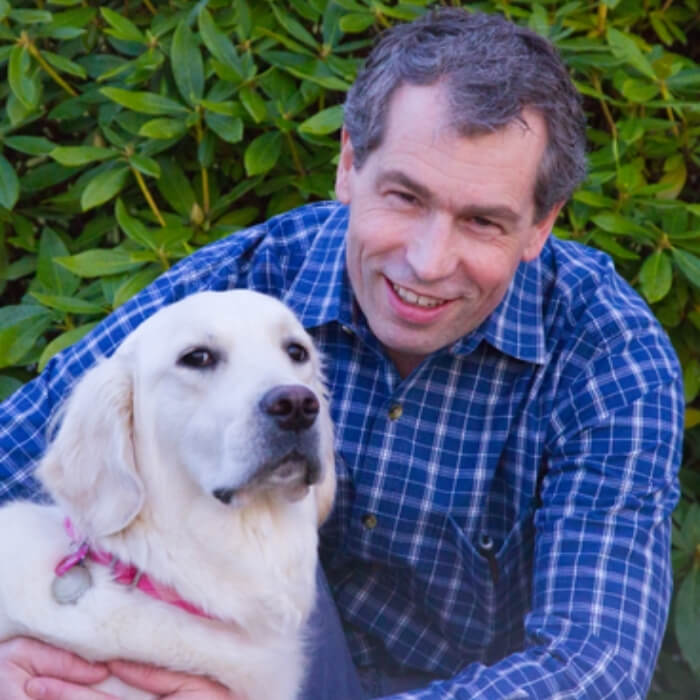 Dr. Susie Kang
DVM, DACVIM (Oncology)
Susie Kang is an enthusiastic and devoted animal lover. Susie began training to be a veterinarian in the sixth grade when her family welcomed a puppy into their home. Since then, she has focused her talents on caring for animals of all kinds. Her formal education began at the University of California, Davis, where she earned degrees in Animal Science (B.S.) and Veterinary Medicine (D.V.M.). Dr. Kang continued her studies by completing a rotating small animal internship at Purdue University. She then completed a medical oncology residency at Cornell University. She is a board-certified medical oncologist and has been in private practice for over six years.
Dr. Kang strives to achieve the best possible outcomes for her furry patients, along with their human companions, every day. She has a special interest in treating mast cell tumors, lymphomas, osteosarcoma, hemangiosarcoma, and palliative care.
While not at work, Dr. Kang enjoys reading, cooking, and the great outdoors. She is certainly a cat person, having once attended a traveling cat show, art exhibits featuring life (and adoptable) cats, and has visited a cat cafe. Her gray tabby Dimitri can give "high fives" and perform other unique tricks. Her dog, Merlin, enjoys jogging and couch surfing.
Dr. Kang looks forward to helping you and your beloved companions during the difficult time of a cancer diagnosis.
Haley
Haley
Client Service Representative
Bio coming soon!
Theresa
Theresa S.
Client Service Representative
Theresa was born and raised on the island of Oahu in Hawaii.  She moved to Oregon with her husband and two sons in 2020 to start a new adventure.  She has been in and out of the vet field since 1999, before finally realizing that working as a customer service representative is what she loves best.  She has a lab mix named Delilah, a cat named Hapa and a bearded dragon named Mo'o.  In her down time she likes to read, spend time with her family and explore the Oregon coast when the ocean calls her.
Amy, Surgery
Amy
Client Service Representative
Amy grew up right here in rural Clackamas County, Oregon. She has had a variety of pets, including dogs, cats, horses, cows, chickens, and turkeys! In high school, she jumped at the chance for a job as a kennel attendant and has been in the veterinary field for over 15 years. Currently, Amy has a handsome, "tennis ball crazed" Labrador Retriever named "Thor" who loves to swim. She also has two cats from the same litter, "Crash" and "Burn." In her free time, she enjoys gardening, reading, camping, fishing, and spending time with her family and friends.
Courtney, Oncology
Courtney Krushwitz
Client Service Representative
Courtney grew up in the Mt. Hood/Sandy area and started working at a general practice veterinary hospital after she graduated from high school. She has been in the veterinary field for over 10 years, with experience in veterinary emergency and specialty services. Courtney grew up with Siberian Huskies and has always known she wanted to work with animals. She has a dog named "Piper," who is Courtney's bionic babe and partner in crime. "Piper" has had 3 orthopedic surgeries in her young 6 years of life already! "Ziggy" is her 6(ish) year old cat who is the boss and Queen of the house. Courtney and "Piper" LOVE to go hiking, doing anything outdoors or water-related, hunting, shooting, and photography.
Angela
Angela
Veterinary Assistant
Anglea joined VCSS in August of 2021. Originally from California, she moved to the Portland area in 2010. She began her career in veterinary medicine in 2000. She truly enjoys the pets and clients and says her favorite part of the job is being able to get to know each of the pets and their pet parents every day.
She shares her home with her Boyfriend with whom she is currently renovating their home. Her furry kids include Linus the orange tabby, Sheldon the shy tuxedo, and the newest addition, Athena, a fun and loving (adorable) chihuahua mix.
Her interests include gardening, hiking, camping, and watching movies.
Jamie, CVT, FFCP
Jamie
CVT
Jamie first joined VCSS in April 2022. Growing up in Oregon City she is a native born Oregonian. Her career in veterinary medicine began in 2009 and she has been a Certified Veterinary Technician since 2013. 
Her favorite thing to do at work is looking at cytology samples and reviewing blood films to perform cell counts.
In her life away from work Jamie shares her home with her husband, two young girls and a short haired tuxedo cat named Snip. She is busy!
She enjoys knitting, sewing, scrapbooking, archery, gardening and is currently working on a camper van renovation to aid her love of hiking and camping. Fun fact: She collects shot glasses and currently has over 300!
Jessica, CVT, FFCP
Jessica
CVT
Jessica joined VCSS in May 2022. She grew up on the east coast and moved to the Portland area at the beginning of 2022 Her career in Veterinary medicine began in 2001 when she became a Certified Veterinary Technician. She is also Fear Free Certified. Her favorite part of the job is helping families be able to spend more quality time with their pets.
She shares her home with her husband of over 20 years, Justin. Her fur children are the senior's Willie, the one-eyed pug/ Boston terrier mix, and Tula the pug. Her interests outside of work include reading, traveling, hiking, and attending music events.
Katherine
Katherine
Oncology Technician
Katherine studied Social Work at Washington State University, and like many college students, she got a dog. Her name was Baggy, and she changed Katherine's life. Baggy had major orthopedic surgery as a young dog (to correct a genetic problem), and Katherine spent a fair amount of time at the veterinary clinic with her. Her interest in veterinary medicine was sparked. Katherine has worked in veterinary medicine for 11+ years, primarily in emergency and critical care, prior to transitioning to oncology a few years ago.
Katherine has always felt a close connection to animals. Being able to help them during illness and recovery feels natural.
Finnegan is around 2 years old. He is a Doberman mix that closely resembles the dogs on the Far Side comic in both appearance and attitude. Chooch is an elderly Chihuahua who thinks he is a cat. Katherine also has an actual cat named Schnitzel, who is certain that she is Ruler Of All.
Lisa, CVT, FFCP
Lisa
CVT
Bio coming soon!
Rachel
Rachel 
Veterinary Assistant
Bio coming soon!
Tammy
Tammy 
Oncology Technician
Tammy grew up in Eastern Washington in the Columbia River Gorge. She has lived in Seattle, Arizona, Los Angeles, but decided Portland was the best place to raise her daughter. She studied at the University of Washington for English but left that field soon after college when she began working as an assistant at a general practice veterinary hospital. She gained additional experience at an emergency clinic in Los Angeles, a specialty clinic in Portland, and spent over four years working with a local radiation oncologist. Because Tammy is a self-described cinephile, who also loves reading, all of her pets have amazing names! She has a tiny six-pound chihuahua named Hedy Lamarr that rules the household. Tammy enjoys collecting and selling vintage items and playing board/card games with family and friends.
Danielle, CVT
Danielle
CVT
Danielle grew up saving small critters from the cold by placing them in her pockets as she came upon them. Her childhood dog was a good sport and endured many bandages to heal her "wounds." Becoming a Certified Veterinary Technician, she began to channel all of that positive and healing effort into her patients. As one of our anesthesia technicians, Danielle takes great care of her patients and prioritizes their comfort and pain control. In her free time, she enjoys home renovation projects.
Renee, CVT
Renee
CVT
Bio coming soon!
Trish, CVT
Trish, BS, CVT
Surgery Technician
Trish was born and raised in San Diego, CA. She has always been around animals, from horses, cats, and dogs, to pocket pets, birds, and reptiles. She joined FFA in high school, where she showed market hogs and competed in livestock judging. After high school, she went on to California State Polytechnic University, Pomona, earning a BS in Animal Science. Trish moved to Portland in 2003 in search of new adventures. In 2006, she became employed as a surgery technician in orthopedics and, during that time, earned her CVT license. She has two senior domestic shorthair cats named Sophie and Isaac. And two beloved pet rats named Ash and Bishop. In her spare time, Trish is an avid birdwatcher and loves fly fishing, kayaking, hiking, camping, crafting, and watching B-rated horror movies.
Heather, CVT, CVPM, FFCP
Heather R.
Practice Manager
Heather was originally attracted to veterinary medicine while she was in high school. The defining moment was when it was time to say goodbye to her longtime companion of her whole childhood, a 16-year-old German Shepherd. The doctor who helped her family at this critical and emotional time shaped her view of the profession and she was set on a path. She first began her career as a volunteer at a local small animal veterinary hospital in 1995. Soon she was invited to become a regular employee. She's never looked back. Throughout her life, she has worked in all support team member roles (kennel assistant, reception, VA, CVT, and ultimately Practice Manager holding a CVPM certificate.) Her work experience includes small animal private practice, corporate medicine, lab animal husbandry, shelter medicine, industry, and now specialty medicine.
Heather is a Fear Free certified Professional and attributes her love of shy animals to her interest in this area of medicine.
At home, she shares her life with her husband, a mini rex rabbit, a spunky Chihuahua mix, and two feline friends.
Outside of work Heather enjoys reading in her hammock, painting, cheesy horror movies, collecting Christmas ornaments, and taking trips to the coast or the mountains.
Julian
Julian
Office Assistant
Julian has been a part of the VCSS team since September 2022. With more than five years of Administrative experience, this is the first time they can bring their skills to a veterinary practice.
They are one of seven housemates, three humans, and four animals. The head of their household is Buddha, a black cat who has always held office as the Alpha of the pack. There is also Karma, Buddha's timid but needy little sister, Achilles the Great Pyrenees lapdog, and Moose, the rottie mix guardian of the couch.
On most weekends, you will likely find them in a tea cafe, a used bookstore, or Ikea, pretending they live in the showroom.
Katie
Katie W.
Bio coming soon!
Shannon, CVA, FFCP
Shannon
Shannon joined the VCSS team in May 2023. Animals have always played a huge role in her life; from dogs, horses, goats, & rabbits, she loves all creatures great and small. Shannon received her Veterinary Assistant Certification in 2021 and is currently in school to become a CVT. She is Fear Free Certified as well. Shannon has twin girls that she loves to laugh & read with. She also enjoys learning new skills, disc golfing, swimming, kayaking, gardening, & being outdoors.
Trevor
Trevor G.
Kennel Assistant
Trevor joined VCSS in April 2022, but he's been trekking from mess to mess behind some animal or another since 2016. He grew up in rural Oregon near Banks, and has lived in the Portland area for ten years.
Trevor has one dog at home, a GSD mix named Cruller. The two of them enjoy a good wander outdoors together. Trevor also enjoys tabletop gaming with friends on weekends; Cruller could take it or leave it.