Learn more about our oncology services below.
The Oncology team at Veterinary Cancer & Surgery Specialists is proud to provide exceptional client and patient care with compassion and an extraordinarily high level of attention to the individual dogs and cats we treat. We are dedicated to providing education about the diagnosis, listening to our patients and clients' wants and needs, and helping make the often difficult decisions about chemotherapy, radiation therapy, surgical intervention, pain management, complementary medicine, and palliative or hospice care.
We work closely with the primary care veterinarian to provide optimal care when specialized diagnostics and/or medical procedures are required. We collaborate closely with our surgery team to provide pre-surgical counseling and staging, as well as postoperative chemotherapy or electrochemotherapy when indicated as part of a treatment plan. We also collaborate with other local veterinary specialists, including radiologists, internists, neurologists, cardiologists, ophthalmologists, and surgeons as needed. State-of-the-art technology, including digital radiography, ultrasonography, comprehensive in-house lab equipment, and a dedicated chemotherapy room, ensure a safe and caring environment for comprehensive diagnostic and treatment options.
Our technicians share extensive training and experience in oncology nursing. They receive continuing education to maintain our services at the highest level and are committed to providing the highest level of care, encouragement, support, and compassion to help their patients and caretakers through difficult decisions and ongoing care.
Our Oncologists
Get special treatment by the most valuable professionals.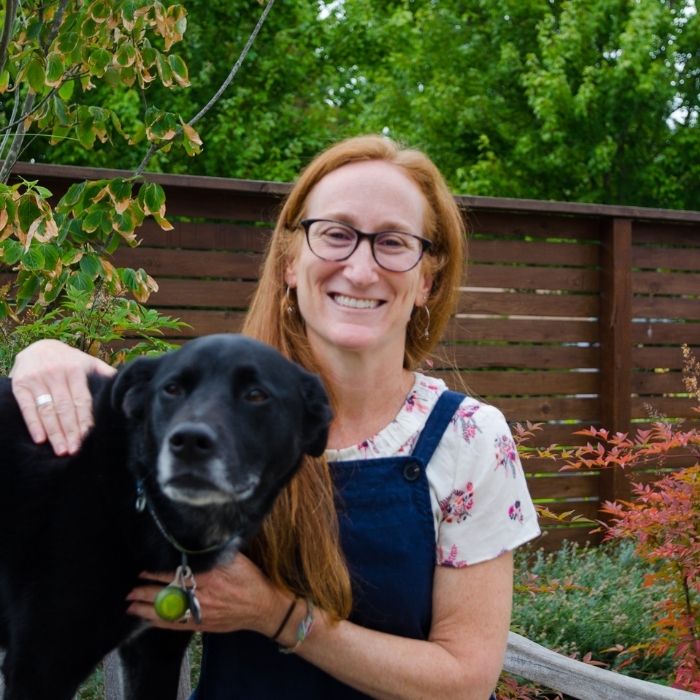 Kim Freeman
DVM, DACVIM (Oncology)
Dr. Freeman has been practicing oncology in the Portland area since 2003. Originally from Clarksville, TN, she graduated from the University of Pennsylvania with a Bachelors of Arts in History. She achieved her DVM from the University of Tennessee, Knoxville and did a one year rotating small animal medicine and surgery internship at the Atlantic Veterinary College in Prince Edward Island, Canada. Dr. Freeman completed her medical oncology residency at Gulf Coast Veterinary Specialists in Houston, TX and became ACVIM board-certified in oncology in 2003. She founded the Veterinary Cancer Referral Center in 2009 and merged this practice with Veterinary Surgery & Orthopedics to form Veterinary Cancer & Surgery Specialists in 2014.
Dr. Freeman's primary focus is on integrating the latest in cancer therapy with quality of life care. Kim takes great pride in educating her staff to provide excellent care to our patients. She and her husband, Brian, moved to Oregon to pursue their shared interests in the great outdoors. They spend much of their free time backpacking or skiing in the mountains, surfing at the coast, and cooking amazing meals to share with friends. Kim and Brian share their home with Raven (the most snuggly athletic dog ever) and Rafa (the charming and handsome tuxedo cat).
Dr. Kang
DVM
Susie Kang is an enthusiastic and devoted animal lover. Susie began training to be a veterinarian in the sixth grade when her family welcomed a puppy into their home. Since then, she has focused her talents on caring for animals of all kinds. Her formal education began at the University of California, Davis, where she earned degrees in Animal Science (B.S.) and Veterinary Medicine (D.V.M.). Dr. Kang continued her studies by completing a rotating small animal internship at Purdue University. She then completed a medical oncology residency at Cornell University. She is a board-certified medical oncologist and has been in private practice for over six years.
Dr. Kang strives to achieve the best possible outcomes for her furry patients, along with their human companions, every day. She has a special interest in treating mast cell tumors, lymphomas, osteosarcoma, hemangiosarcoma, and palliative care.
While not at work, Dr. Kang enjoys reading, cooking, and the great outdoors. She is certainly a cat person, having once attended a traveling cat show, art exhibits featuring life (and adoptable) cats, and has visited a cat cafe. Her gray tabby Dimitri can give "high fives" and perform other unique tricks. Her dog, Merlin, enjoys jogging and couch surfing.
Dr. Kang looks forward to helping you and your beloved companions during the difficult time of a cancer diagnosis.