The surgery team at Veterinary Cancer & Surgery Specialists is proud to provide exceptional client and patient care with compassion and an extraordinarily high level of attention to the individual dogs and cats we treat.
Surgery Overview
We are dedicated to pet owner education and to helping make the often daunting decisions about surgery and recovery for your pet as comfortable as possible.
We are pleased to offer consultation and surgery for a variety of soft tissue, oncologic, and orthopedic surgical problems in cats and dogs. We work closely with the primary care veterinarian to provide optimal care when specialized diagnostics and/or surgical procedures are required. We collaborate closely with our Oncology team to provide surgical care for patients with cancer when surgery is part of a recommended treatment plan. We also collaborate with other local veterinary specialists, including radiologists, internists, neurologists, and surgeons as needed. State-of-the-art technology, including digital radiography, arthroscopy, and advanced anesthesia and pain management services, ensure comprehensive diagnostic and treatment options.
Our certified technicians share extensive training and experience in specialized surgical nursing and in advanced anesthesia and pain management. They receive continuing education to maintain our services at the highest level and are involved with all aspects of your pet's care, from the initial consultation to recovery and post-operative follow-up.
Our Surgeons
Get special treatment by the most valuable professionals.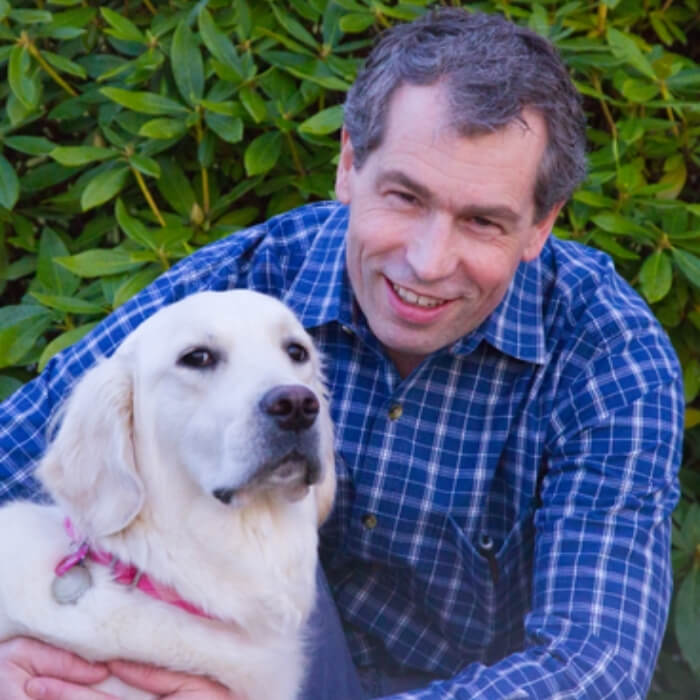 Jim Perry
DVM, PHD, DACVIM (ONCOLOGY), DACVS-SA
Dr. Perry received his Bachelor's degree at the University of Washington, then went on to complete his DVM, Ph.D., and medical oncology residency at Colorado State University. He practiced medical oncology and completed a surgical residency at Aspen Meadow Veterinary Specialists in Colorado before moving to the Northwest to practice surgery and oncology at Seattle Veterinary Specialists. He spent four years practicing in Seattle, followed most recently by two years working as an Assistant Professor of surgical oncology at the University of Pennsylvania and exploring the East Coast. The latter was particularly exciting to build research collaborations and to teach future veterinarians, interns, and residents.
Professionally, Dr. Perry finds all aspects of surgery and oncology rewarding, particularly the strong bond that he is able to form between patients and their owners alike. While his focus of practice will be in all aspects of orthopedic, soft tissue, and oncologic surgery, he brings extensive experience and expertise as a board-certified specialist in both medical oncology and small animal surgery. In his spare time, he loves being outdoors with his family, whether it is the coast, the Cascades, or just enjoying his friendly hometown.